About Us
Happy Feet Hatchery is located in beautiful Eustis, FL and we specialize in breeding and hatching Large Fowl Chicken breeds. We sell our Hatching Eggs, Baby Chicks, Pullets and Cockerels by appointment and Farm Fresh Eggs through our Roadside Stand, which runs off of the honor system and does not require an appointment.
Happy Feet Hatchery officially opened on May 22, 2017 and we are proud to say that "Happy Feet" are now running around all over the state of Florida as well as a few other states, California, New York, Utah and Georgia to name a few!
We currently have multiple different, large fowl Chicken breeds that all have something different to offer when it comes to either adding to the beauty of your flock, your egg basket, OR BOTH! Also, every year or sometimes bi-annually we will retire a few breeds to bring in a few new exciting ones to keep our selection of breeds diverse and exciting!
We wanted to start a Hatchery here in Florida for two big reasons (among many others). One, we wanted to hatch year-round for our customers! Most hatcheries shut down for Fall and Winter mainly because of molting season because egg production drops which means less eggs to hatch. Some also stop breeding to provide their hens with a much needed break. We are able to continue breeding/hatching by rotating our flocks through the seasons and in turn, not stress out our birds. The second main reason we wanted to start our business here in central Florida was because there are many rare breeds, and even common breeds, that just can't be found locally or through the larger hatcheries that are of any quality. So, we have spent a great deal of time researching to find the most reputable breeders to obtain certain stock from to bring those hard-to-find breeds, as well as those common staple breeds, all here to you locally! Keep in mind that we rotate through breeds every year or two, so what you see on the website is always subject to change as we usually always have something going on behind the scenes…
Our operation is solely rooted on our property meaning we only hatch from our flocks. We do not obtain Hatching Eggs, Chicks or Juveniles from outside sources to sell. Every bird on our property available for purchase was hatched and raised here. As well as our Breeds/Parent Stock that were obtained through reputable Breeders and raised, by hand, by us. This definitely makes for more work, but we wouldn't have it any other way. By doing it this way we can ensure the health and quality of our flocks and yours.
"We pour our hearts and souls into this business every day. We do it for our animals, and we do it for our customers. We will always strive to be a Hatchery that its first priorities are the cleanliness of its operation, happiness of its animals, and the satisfaction of its customers. We want our customers to be confident in what they are purchasing and where they're purchasing from. We are also very passionate about educating. We don't just sell birds and leave anyone to fend for themselves. We enjoy helping new chicken owners embark on their new chicken raising journey or even veteran owners with advice if they need it. Our amazing customers and supporters mean everything to us as we wouldn't be where we are today without them. In return, we will always strive to provide them with healthy and happy birds that they deserve, God willing, for many years to come."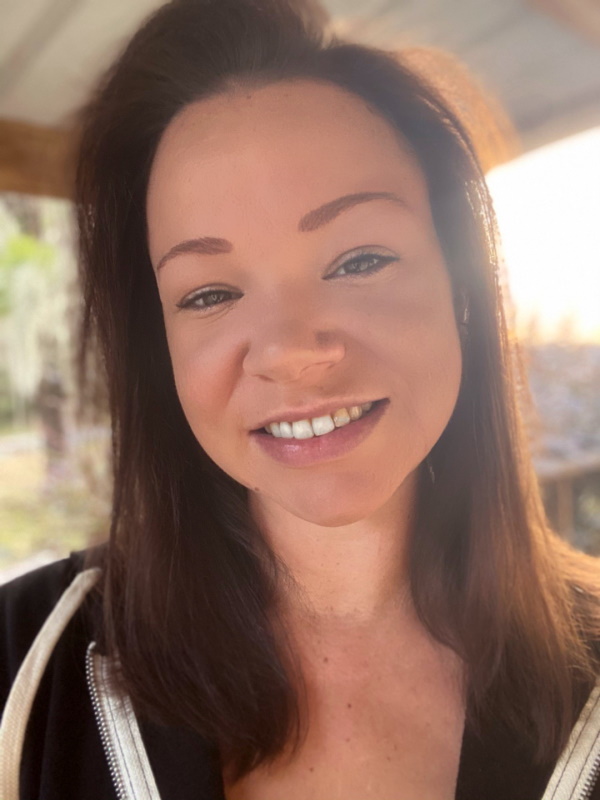 Christina Cissna
Owner Happy Feet Hatchery
Bio-Security
We take Bio-Security very seriously and are regularly tested through the Department of Agriculture as participants of the NPIP program (NPIP 58-347-E). We are certified AI and PT clean.
We are also "Limited Egg and Poultry Permit" holders. This permit allows us to legally sell our Farm Fresh Eggs to consumers and processed meat as well. We do not process our birds at this time, but may embark upon that aspect of the business in the future. So, be sure to sign up to Our Newsletter to stay current on all the Happy Happenings at Happy Feet Hatchery.
Our Sponsor
We here at Happy Feet Hatchery are so proud to have as our official sponsor Tractor Supply Company, in Eustis FL. TSC is the largest operator of rural lifestyle retail stores in America. Founded in 1938 as a mail order tractor parts business, TSC supplies basic maintenance products to farmers, horse owners, ranchers, part-time and hobby farmers, and suburban and rural homeowners, as well as contractors and tradesmen.
100 ARDICE AVE STE 1 EUSTIS SQUARE SHOPPING CENTER
EUSTIS, FL32726
352-357-0152
Why Choose Happy Feet Hatchery