About Us
Happy Feet Hatchery is located in beautiful Eustis, FL and we specialize in
breeding and hatching Large Fowl Chicken breeds. We sell our Farm Fresh Eggs, Hatching Eggs, Baby Chicks, Pullets and Cockerels by appointment during peak season which typically runs from February- September approximately.
*We do shut down during molting season which typically runs from October to
January.
We currently have multiple different, large fowl Chicken breeds that all have something different to offer when it comes to either adding to the beauty of your flock, color to your egg basket, OR BOTH! Also, every year or sometimes bi-annually we will retire a few breeds to bring in a few new exciting ones to keep our selection of breeds diverse and exciting!
We have specifically chosen all the breeds that we offer to appeal to multiple demographics. The three "categories" our birds fall into are, guaranteed females (chicks), colored layers, and egg production. So, if you are seeking out breeds that lay a lot of eggs, or lay beautiful colors or want GUARANTEED female chicks, we've got you covered!! We have also spent a great deal of time researching to find the most reputable breeders to obtain our breeding stock from to bring those hard-to-find breeds, as well as those common staple breeds, all here to you locally! Keep in mind that we rotate through breeds every year or two, so what you see on the website is always subject to change as we usually always have something going on behind the scenes…
Our operation is solely rooted on our property; meaning we only hatch from our flocks. We do not obtain Hatching Eggs, Chicks or Juveniles from outside sources to sell. Every bird on our property available for purchase was hatched and raised here. As well as our Breeds/Parent Stock that were obtained through reputable Breeders and raised, by hand, by us. This makes for more work, but we wouldn't have it any other way. By doing it this way we can ensure the health and quality
of our flocks and yours.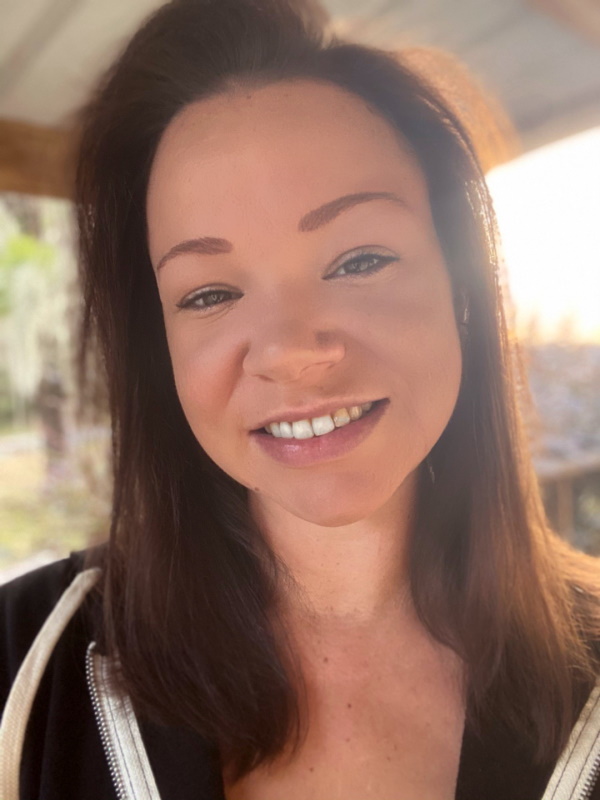 Christina Cissna
Owner Happy Feet Hatchery
Bio-Security
We take Bio-Security very seriously and are regularly tested through the Department of Agriculture as participants of the NPIP program (NPIP 58-2347-E). We are certified AI and PT clean.
We are also "Limited Egg and Poultry Permit" holders. This permit allows us to legally sell our Farm Fresh Eggs to consumers and processed meat as well. We do not process our birds at this time, but may embark upon that aspect of the business in the future. So, be sure to sign up to Our Newsletter to stay current on all the Happy Happenings at Happy Feet Hatchery.
Our Sponsor
We here at Happy Feet Hatchery are so proud to have as our official sponsor Tractor Supply Company, in Eustis FL. TSC is the largest operator of rural lifestyle retail stores in America. Founded in 1938 as a mail order tractor parts business, TSC supplies basic maintenance products to farmers, horse owners, ranchers, part-time and hobby farmers, and suburban and rural homeowners, as well as contractors and tradesmen.
100 ARDICE AVE STE 1 EUSTIS SQUARE SHOPPING CENTER
EUSTIS, FL32726
352-357-0152
Why Choose Happy Feet Hatchery